Two essential ideas, powered by world-class University of Michigan research and technology, enable us to design, deliver, and deploy transformative products.
Collaboration to innovate with speed, at scale
"The most important academic center in the world for driving large-scale innovation around carbonization and a shift to a low-carbon economy." 
More than half of the world's carbon emissions come from the construction and maintenance of our buildings, bridges, and roads. The key to changing that, driving large-scale innovation around CO2 utilization, can only be achieved by working together. 
By harnessing expertise across the University of Michigan as well as other academic, industry, and government partnerships, we can address the critical challenges facing the built environment today.
United by the urgency of climate change, members of our consortium vary in expertise and by sector. Through the application of advanced materials and digital technology, we are addressing waste and improving productivity throughout the life-cycle of building and infrastructure. 
Our diverse experience and influence enables us to swiftly translate the discoveries in our labs in order to meet real needs in the market. As we do, we are shifting a sector that, for reasons of regulation and cost, has been slow to change.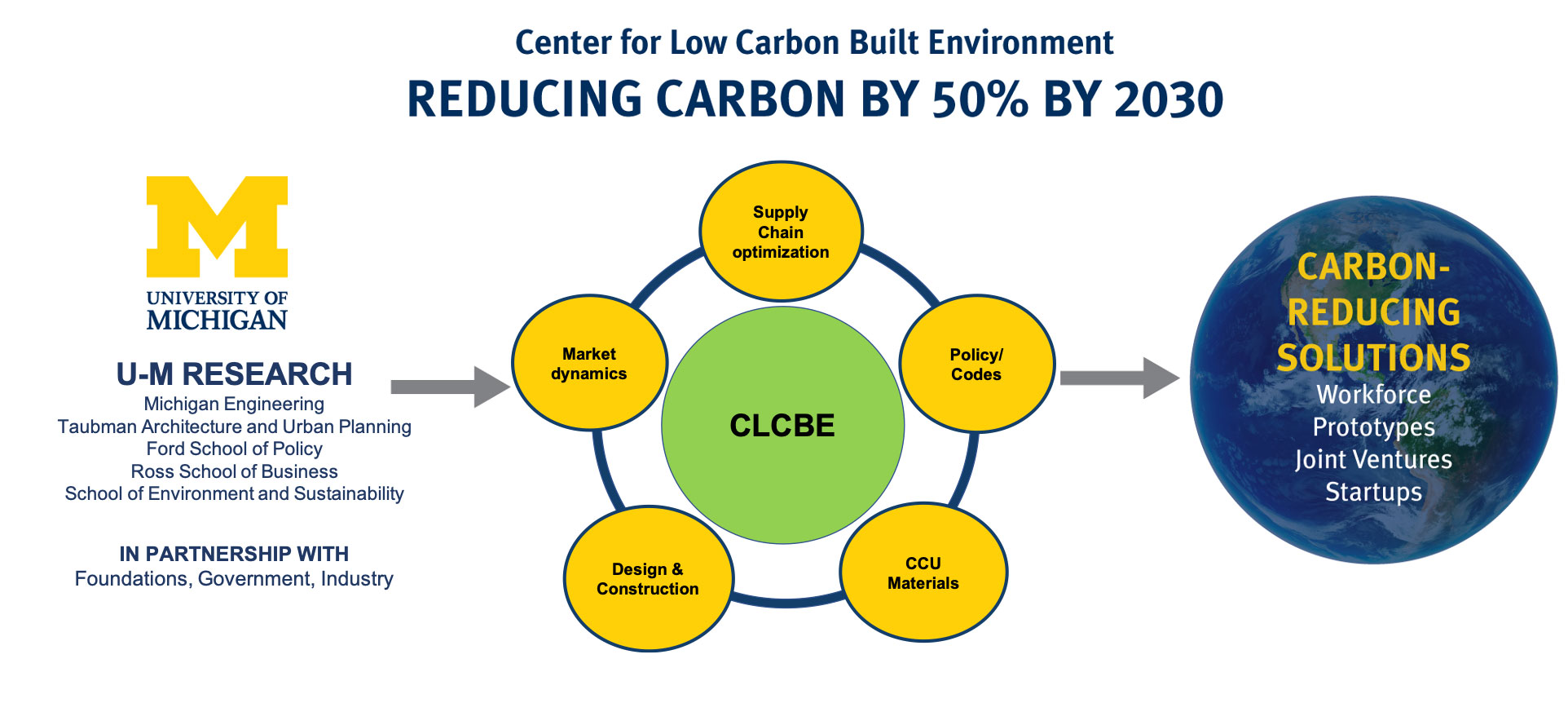 A life-cycle approach to carbon reduction in building 
Every aspect of the built environment is energy, labor, and carbon-intensive, from the acquisition of raw materials, to construction waste, to operation and maintenance, to demolition. The Center for Low Carbon Built Environment works across the life cycle to identify and mitigate waste at every stage. This holistic approach boosts efficiency across the value-chain. 
Our work also addresses the critical challenges currently faced by the construction industry: As we move toward mass adoption of smarter tools and methods, we will close the productivity gap between the construction industry and the rest of the economy. 
"Addressing the entirety of the built environment, from cradle to grave, is not just a moral imperative—it's better business."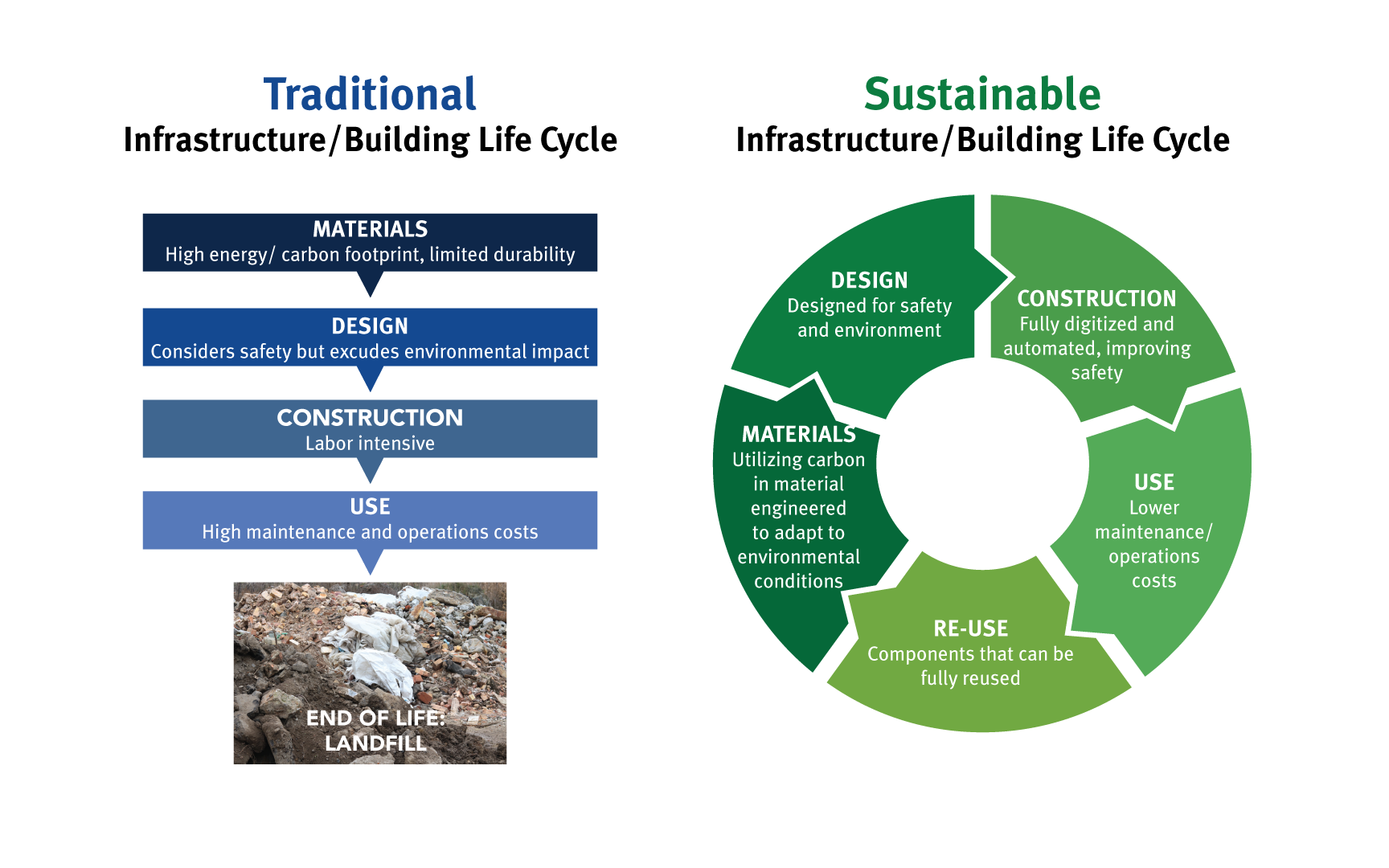 The Distinguished University Professorship Lectures
Watch Dr. Victor Li's presentation titled "Harmonizing Our Built and Natural Environments with Bendable Concrete."